Enjoy the possible answers to a most difficult question as aptly explained by the mighty pen of Ron Dubour.
OUR POETRY CORNER
Honey, do I look fat?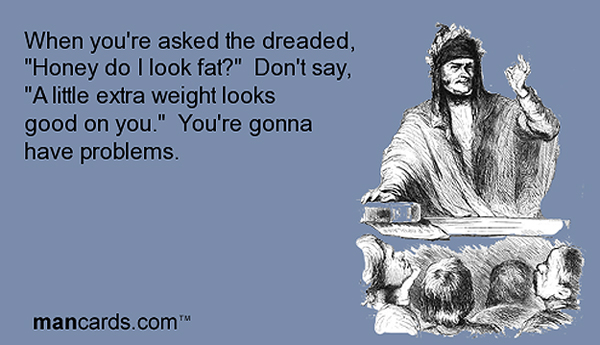 To husbands and boyfriends all over the world.
This is a question, that's asked by your girl.
Be careful and cautious when you answer that.
When she says to you, "Honey, do I look fat?"
Especially when she is dressed to go out.
You must give the right answer or you will sleep on the couch!
She stands right beside you and expects a reply.
As you tell her no and she thinks you just lied!
Why do they ask such questions like this?
You must be convincing and try not to miss.
I have some examples that you might want to say.
"Honey, you're perfect in every way!"
"Honey, I love you, I think you're the best."
"You look tremendously gorgeous in that brand new dress!"
"You look like a rose all tender and sweet."
"You look like you did when I got swept…
View original post 79 more words